One more month until my thesis is due, eeek! But I'm powering through and making sure I read some books to keep me sane. This month I loved both books I read! Though they weren't without their faults.
A Court of Mist and Fury
Sarah J. Maas
Rating: 3.5/5
Honestly, I didn't like A Court of Thorns and Roses. The plot didn't hook me, the romance didn't hook me, the characters barely hooked me (apart from a select few). Which was sad, because I loved Maas' Throne of Glass series. I spent most of ACOTAR like this: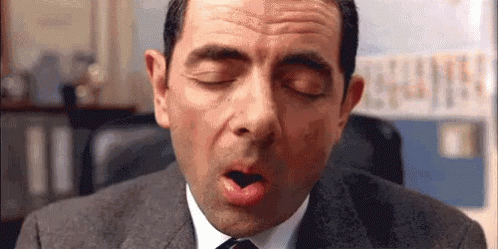 So when everyone was giving ACOMAF such high praise, I was like 'really? Do I want to do this to myself?' Well I'm glad I did.
It wasn't perfect, it wasn't Maas' best work, but I enjoyed it and it's made me want to read the next book, something ACOTAR failed to do.
So what did I like? First of all, the characters were ten times more interesting! Tamlin and Lucien were ok in book 1, but those we met in this book were so much better, I actually cared this time what happened to them.
Mor, well she is so bright and welcoming and accepts Feyre straight away into the group, which Feyre so desperately needs. It was so good to see Feyre have a good female relationship, I felt that had been lacking. Mor has been through so much, as we learn, but still manages to be a light in the group. Although, woman, you need to open your eyes and return the love of the man who clearly loves you!
Cassian and Azriel, these two. They provided such good humour, and kindness and strength and just … aaah. I love these two. They're more than friends, than brothers. Their love for their family, what they would do for each other and for the whole of Prythian increase my love for them. And once again, they have both risen above their troubled pasts.
Amren is scarily cool. I wouldn't want to get on her bad side. Even she, who is so withdrawn, so alone in her uniqueness, has a strong love buried deep. I'm intrigued to see everything she can do, and to find out who she is exactly.
My only problem with this awesome group of people is that they're all so strong and powerful. Like, they can't all be that powerful. Can't Feyre just have some normal friends? Not the best of the best?
Speaking of the best of the best, Rhysand!
I liked him in the first book. I loved him in this one!
Of course, his whole evil act was just that, an act. But I never believed it anyway. He's flirty, he's kind, he's caring, he's sassy. He's just … I don't know, he just does it for me in a way Tamlin didn't. But of course, he's the most powerful Fae of the most powerful court blah blah blah. The perfectness could have been toned down a little bit. I could have a whole review just on Rhys, but I won't.
And then Feyre herself. She started off a bit bleh, but quickly got her act together. Her powers are so cool. I can't wait to see what other tricks she has up her sleeves!
As well as liking the characters more, the settings were so much cooler. The Night Court, Velaris, the Hewn city, the Summer court. Everything was way better. I need to visit Velaris, please and thank you.
I think what really did it though, was the plot. It was just more interesting than the first book, more fast paced. We saw more, we did more, we were introduced to more integral people. It just kept me hooked better. Especially the whole Mortal Queens subplot. That was nice.
Now, what I didn't like. The personality switches! It's like Chaol all over again. Why does Maas seem to see the need to make the original love interest an arse so that the main character can fall in love with someone else? Like, people fall out of love naturally. Tamlin didn't need to become an arse. It just really bugged me, as did all his decisions, as did all of Feyre's comparing him to Rhys. It was just so present throughout this novel that it really dropped my rating on the book.
Another personality switch was Feyre's. I almost put the book down in the first few chapters because I couldn't stand Feyre. I understand she's going through PTSD but the way it was described, the choices she made and the choices that were made around her, had me going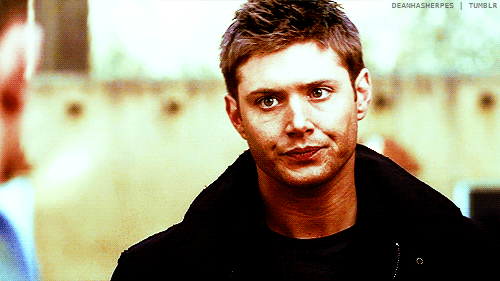 So the beginning wasn't great. But it picked up so I'll forgive it.
Also, I wish Lucien would stand up to Tamlin. I liked Lucien, I still like Lucien, but he needs to grow some balls. And Lucien and Elain! I'm so interested to see how that unfolds. I really like Elain and Nesta and I'm glad they're going to be playing a bigger role now.
So overall, ACOMAF is better than ACOTAR, however it's not flawless. In the future, I'd like to see Maas allow a person to fall out of love naturally.
Legion and the Emporer's Soul
Brandon Sanderson
Rating: 5/5
I very rarely give 5/5 for a story, but Brandon Sanderson hands down deserves this rating for like 90% of his work. Sanderson is such a brilliant author who always manages to create these unique and fantastical fantasy worlds and back it up with perfect writing.
So this was two shirt stories, Legion and The Emporer's Soul.
Legion had me hooked from the beginning. A person who hallucinates multiple people? Where each hallucination is unique? And helps the person get out of tough situations in interesting ways? Yes please.
Even though he's only got a limited amount of words, Sanderson manages to introduce us to a new world, new characters, new (not really magic but we'll go with magic) magic system and make it interesting. I didn't ever feel like there was info dumping or he was being too telly. One of Sanderson's strengths is introducing new worlds and he still managed to deliver in a short story.
Emperor's Soul took a bit longer for me to get into. I think it was because the magic system was way more complex, taking a while to explain as he wanted to ease us in and not info dump. But this left me confused for a while and made me not get into it. That was, until it all clicked. Then I flew through it.
This short story had it all, politics, intrigue, assassins, magic, friendship. It took a while to understand everything and how it all worked, but once you understand it, it's a really intriguing idea. What makes it all that step better is that Sanderson based it on artwork he saw while travelling overseas. All his stories are greatly based on experiences and culture in real life, he's a man that likes to draw from what he knows and that brings an authenticity to his stories.
I won't go into detail about these two stories, but if you haven't read a Brandon Sanderson story, you should.
So have you read either of these stories? What are your thoughts?