Top 5 Tuesday is a weekly topic hosted by Bionic Book Worm. For a list of her December topics, go here. Even though December is over you should still check her out.
---
I'm going to keep this short and sweet because Christmas is almost here and I have so much to wrap and cook and read, just to name a few things! But if I got any of these books, I'd be so so so so happy.
Nevernight
As I've said before, I need to read this story. It's by an Australian fantasy author, which is a rare occurrence, and the plot sounds absolutely amazing. Can I have it please?
2. The Raven Boys
I need to read this, I need to know what the hype is. I just hope it doesn't fall flat.
3. Strange the Dreamer
I'm not even going to lie, I want this purely for it's beautiful cover. But I have heard good things, so maybe the inside is just as pretty as the outside.
4. Caraval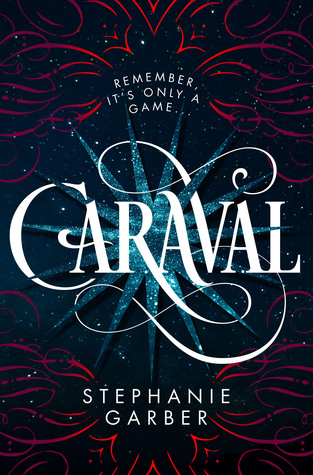 I love books set in carnival style settings. It just adds another magical element. And when you don't know if things are really happening or not …. that mental game … Yeah I need this.
5.  The Way of Kings Part 2
It's Brandon Sanderson. Need more be said?
I'm going to read Part One soon, and then I'll need part Two, because I can't have a Sanderson hangover.
---
So those are the books I'm dying to own. Which ones do you need in your life?